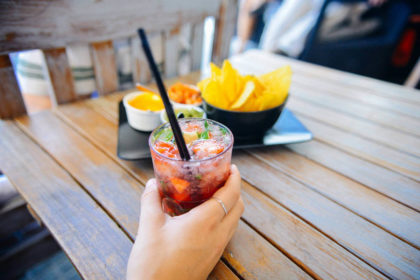 Determining which delicacy to pair with your favorite tequila can be a daunting task. It becomes even more difficult if everything on the menu sounds appealing. Luckily, we have done the majority of the work for you. These delicious options are just a few that we highly recommend enjoying with your tequila.
Nachos
Have you been searching for a party food that goes well with tequila? Look no further than nachos! The saltiness from the nachos complements the sweetness of most tequila cocktails.
White Meat
Tequila is a versatile spirit that can be easily paired with dishes that contain white meat and a citrus-based sauce. Chicken fajitas, pork enchiladas, and fish tacos are all great choices that you should try. The flavor combination of the white meat and citrus sauce are enhanced when accompanied with tequila.
Ceviche
Ceviche is a popular seafood dish that is generally made with shrimp, fish, and scallops. It also includes a tangy sauce made from lime juice and cilantro. The agave flavor of tequila is a natural fit alongside this entree.
Flan
Who said that tequila can't be enjoyed with dessert? One sugary treat that we propose you try with tequila is flan. Flan is a homemade vanilla custard with a burnt sugar topping.
The next time you find yourself wondering which food to pair with your tequila, make sure to try a few of these recommendations. To sample some other options that weren't mentioned, come visit Chula's Restaurant and Cantina for lunch or dinner. Our menu has a wide array of options that you'll enjoy.