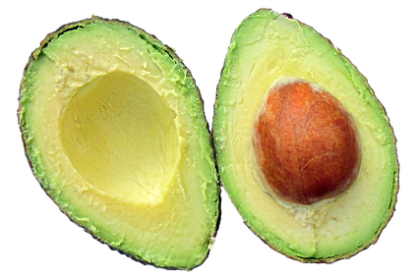 We know you love avocados and Chula's Cantina loves them too! Avocados have been a part of Mexican food and culture for thousands of years. There are endless reasons why people love avocados. Whether it's because they are delicious, nutritious or one of the most attractive-looking fruits, there is no denying the avocado is a force to be reckoned with.
Origin
Avocados have been a part of the Mesoamerican diet for thousands of years. There is evidence that people living in central Mexico ate avocados almost 10,000 years ago. It is believed that humans began to cultivate the avocado around 5,000 years ago. Societies such as the Mayans grew domesticated avocado trees. During the 16th century, Spanish explorer Martín Fernández de Enciso was the first European to record his experience with eating the avocado fruit.
The Aztecs called the fruit ahuacatl which is the Nahuatl word for "testicle." Understandably, that name didn't stick with Europeans and the Spaniards began to call it the aguacate instead. In some places, such as Jamaica, the fruit is also described as the "alligator pear." It is believed that Sir Hans Sloane, an Irish naturalist, coined the term avocado when he mentioned it in his catalog of Jamaican plants in 1696.
In 1833, Henry Perrine, a physician and horticulturist, was the first to plant avocado trees in Florida. It wasn't until the 1950's that avocados became a mainstream crop in the United States and gained popularity among Americans outside of Florida, California and Hawaii. Today, California grows 90% of the avocados in the United States. Mexico supplies most of the imported avocados to the U.S. followed by Chile.
Health Benefits of Avocados
Avocados are a rich source of potassium, containing more than bananas.
They contain over 75% unsaturated fats (

good fats

) which are important for healthy brain and central nervous system development.
Avocados are the richest fruit source of phytosterols which have a cholesterol lowering effect.
Naturally free of cholesterol, sodium and sugar.
Good source of dietary fiber which helps you feel fuller and may reduce the risk for certain chronic diseases.
Good source of folate which is important for proper brain function, especially in pregnant women as it helps prevent birth defects.
Avocados are beneficial even without eating them. They contain essential oils, amino acids and antioxidants which do wonders for the skin and hair when applied topically.
Useful & Random Avocado Facts
To accelerate

ripeness of an avocado

, place in a paper bag with a banana or apple for a couple days. This will release ethylene gas which speeds up the ripening process.
To avoid a cut avocado turning brown, don't remove the pit, apply lemon juice, seal tightly with plastic cling wrap and place in the refrigerator.
Don't put an uncut avocado in the refrigerator, it tends to ruin the taste and texture. Also, an unripe avocado will take much longer to ripen if put in the fridge.
The avocado was a symbol of love and fertility in the Aztec culture because avocado trees need another tree close by in order to pollinate and bear fruit. The fruits also grow in pairs.
Avocados are important in Mexican culture and are a yummy addition to any dish. Next time you come by Chula's, try out our grilled chicken or steak and guac street tacos! Or choose your favorite dish and add our delicious guacamole on the side.