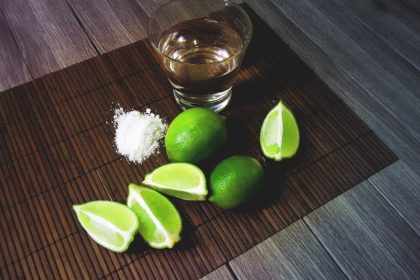 When it comes to tequila, you probably have a basic understanding of the popular spirit and know that there are two different kinds: gold and silver. What you might not realize is that there are actually several different tequila sub categories within gold and silver tequila. At Chula's Restaurant and Cantina, we use tequila in a lot of our signature cocktails. We would like to enlighten you on the difference between gold and silver tequila, and on the other sub categories of tequila. That way, you'll have some fun tidbits to share at your next happy hour.
Blanco (Silver) Tequila
Blanco tequila — also called silver or white tequila — is characterized by its clear appearance. Silver tequila has this color (or lack thereof) because it is bottled directly after being distilled. It is either aged for a very short period of up to two months or not aged at all. Because of this, some people see silver tequila as often being harsher to drink. Silver tequila can be either 100 percent agave or a mix.
Joven Tequila
Joven is a rare blanco tequila that's blended with a small amount of another kind of tequila, such as Añejo. By adding an aged tequila to an unaged blanco tequila, joven tequila takes on richer and more mature characteristics than straight blanco tequila.
Gold Tequila
There are two reasons why gold tequila has its distinctive color. One reason is that it has been aged in barrels and gradually absorbed the color and flavor of the wood.  If you are looking at a lower-quality and less expensive gold tequila, then it is likely that caramel or other coloring was added to the liquor. These additives make the tequila smoother and easier to drink, but also means that this kind of tequila is not 100 percent agave.
Reposado
Optimal margarita tequila. Reposado means "rested" in Spanish and that's because it is aged between two months and a year in oak barrels. This gold tequila takes on its color from the barrels, and the type of barrel it is aged in — often oak or white oak — determines the flavor of the tequila.  
Añejo
Añejo means "vintage" in Spanish. This tequila is aged for one to three years. The smooth flavor makes it the best tequila for sipping.
Extra Añejo
Extra or ultra añejo tequila is aged for at least three years or more. The longer the aging time, the better quality and smoother tequila you'll get. Understandably, this is the most expensive form of tequila and should be enjoyed by sipping it slowly.
Stop by Chula's Restaurant and Cantina during happy hour to see which type of tequila is your favorite!