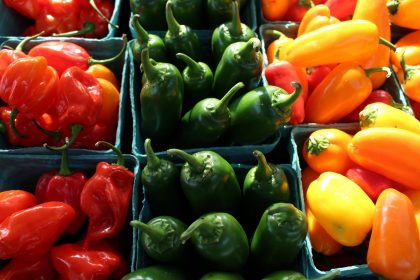 Jalapeno Cornbread is sweet, savory, and oh-so moist! This 30-minute recipe is our family's favorite side; you can also eat it on its own as an appetizer or snack. And the best part, you probably have most, if not all, the ingredients in your cupboard!
Notes
This Jalapeno Cornbread is a great savory side dish. It's easy to make and can be made in advance, so it's perfect for busy weeknights and pairs nicely with soup or chili. This recipe can also be used in a variety of ways:
Serve as an appetizer with your favorite dip or salsa!
Use it as toast at breakfast time, topped with eggs and bacon or sausage (or both).
Top Mexican-style dishes such as tacos or nachos with the cornbread mixture instead of tortillas or chips!
Ingredients
1/2 cup creamed corn
1/4 cup sharp cheddar cheese
2 large jalapenos, chopped (seeds and ribs removed)
1 cup cornmeal
1 cup flour,
1 tablespoon baking powder,
1/4 teaspoon salt
1 tablespoon oil,
1 cup milk
Directions
Preheat a 10-inch cast iron skillet in the oven to 400 degrees F.
Mix together dry ingredients.
Whisk together wet ingredients.
Combine wet and dry ingredients until well combined.
Pour batter into the greased preheated skillet and bake for 25 minutes (or so) until golden brown on top and a toothpick comes out clean when inserted into the center of cornbread.
Add a kick to your meal!
This cornbread recipe is perfect for adding a kick to your meal. Not only does it taste great, but it's easy to make and can be made ahead of time. This is a great recipe for impressing your friends and coworkers at parties or potlucks.
We hope you've enjoyed this recipe for jalapeno cornbread from Chula's Cantina of Eugene! It's a great way to add some spice and flavor to your meal without overpowering it. If you're looking for something sweet and savory, then this is the perfect recipe. And if you don't have time to cook tonight, you can always order take-out!