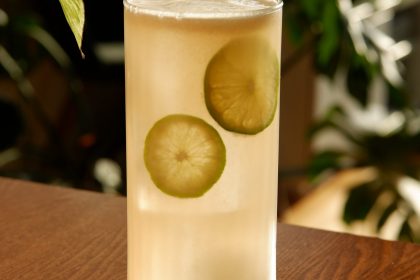 Chula's Restaurant and Cantina has one of the best happy hours in Eugene, and we already know this! But there are some days when you just don't want to go out, even if it is for the happiest of hours. That doesn't mean you can't have a good happy hour with a good drink. To continue our "Anatomy Of…" series, we're taking a look at another happy hour favorite: the Paloma. The Paloma is a staple drink here at Chula's Restaurant and Cantina and a great tequila-based alternative to the margarita.
The exact origins of the Paloma are unknown, but it is thought to date back to the 1950s in Tequila, Mexico. Rumor has it, that the legendary bartender and bar owner Don Javier Delgado Corona invented it at his bar, La Capilla. The word Paloma is Spanish for "dove," an ode to how sweet this drink can be. Ideally, the Paloma is a blend of sweet, sour, bitter, and salty flavors. With that stellar combination of flavors, it's easy to believe this is the official drink of Mexico! Let's get down to the anatomy…
Palomas are made up of:
Tequila
Lime juice
Grapefruit juice or soda
Salted rim (optional)
Club soda (if juice is being used instead of soda)
To make it:
Rub the rim of your glass with a grapefruit wedge and dip it into salt, coating the rim. Combine grapefruit juice, lime juice, and sugar in a glass; stir until sugar is dissolved. Stir in tequila, add ice, and top off with club soda. Garnish with grapefruit or lime wedge.
If the Paloma sounds like something that would make your hour happy, come to Chula's Restaurant and Cantina! We make ours fresh to order with an authentic, delicious recipe that you'll love. Chula's also has every other happy hour special you could ever want, so make us your go-to any day of the week!