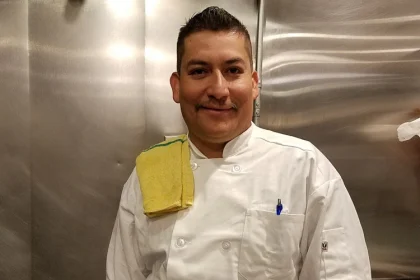 As the days grow shorter and the air becomes crisp in Eugene, there's something undeniably comforting about indulging in delicious, soul-warming cuisine. And when it comes to satisfying those cravings, Mexican food stands out as an excellent choice for fall and winter. Chula's Cantina, nestled in the heart of the University of Oregon campus, brings the flavors of Mexico to your table, offering an array of Mexican delights to warm your heart and soul during the colder seasons.
1. Sizzling Soups
A hearty bowl of soup can be the perfect remedy for chasing away the chill of autumn and winter. At Chula's Cantina, you'll find classic Mexican soups that are sure to make your taste buds sing. Dive into a bowl of Tortilla Soup, a rich and flavorful soup featuring hominy corn and tender chunks of pork, seasoned with a harmonious blend of spices.
2. Enchiladas: A Heartwarming Classic
For many, enchiladas are the embodiment of comfort food. These tortillas rolled around delectable fillings, smothered in savory sauces, are like a warm hug on a cold day. At Chula's Cantina, you'll find a variety of enchilada options, from savory beef to zesty chicken, each one featuring their signature touch to elevate these classics.
3. Tamales: A Mexican Tradition
Tamales are a time-honored Mexican tradition, and for many, they are an essential part of holiday celebrations. At Chula's Cantina, their tamales are a labor of love, made with the utmost care and expertise. These flavorful bundles, with their soft, steamed masa exterior and a deliciously seasoned filling, are the epitome of comfort food during the colder months.
4. Warm Drinks for the Soul
What's a comforting meal without a delightful beverage to accompany it? Chula's Cantina offers a selection of warm, soothing drinks that are perfect for those chilly days. Sip on champurrado, a Mexican hot chocolate thickened with masa and spiced with cinnamon and vanilla, or try atole, a comforting masa-based hot beverage available in various flavors. These drinks are like a cozy blanket for your taste buds.
Unwind and Savor the Season
In the heart of the University of Oregon campus, Chula's Cantina invites you to unwind and savor the flavors of fall and winter. The warmth of their Mexican cuisine, with its hearty soups, comforting enchiladas, traditional tamales, and soul-soothing beverages, creates an ambiance of happiness and contentment that's perfect for the colder months. So, when the temperature starts to drop, head to Chula's Cantina for a taste of Mexico that will warm your heart and leave you craving more.