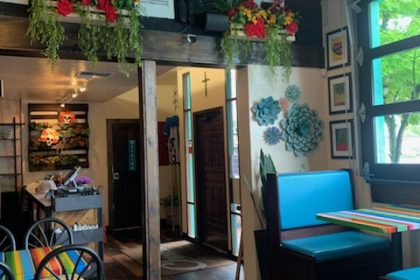 Nestled at the heart of the University of Oregon's bustling campus, Chula's Cantina isn't just a restaurant; it's an iconic institution that brings together the vibrant energy of college life with the rich flavors of Mexican cuisine. From its welcoming atmosphere to its mouthwatering dishes, Chula's has become a beloved staple for students and locals alike. Join us as we dive into the unique charm of Chula's, where delectable food and unforgettable vibes merge to create an experience like no other.
1. A Gathering Place for All:
Chula's Cantina isn't just a place to enjoy a delicious meal; it's a haven where students, professors, and community members come together to share stories, laughter, and camaraderie. With its prime location near the University of Oregon campus, Chula's has established itself as a beloved meeting spot where friendships are forged over tacos and memories are made under the glow of string lights.
2. The Heartbeat of Campus Life:
Chula's vibrant and lively atmosphere encapsulates the spirit of university life. It's a place where students unwind after exams, celebrate victories, and find solace during challenging times. The eclectic decor, cheerful music, and welcoming staff all contribute to the unique vibe that makes Chula's a second home for many.
3. The Art of Fusion:
Just like the diverse and dynamic atmosphere of a college campus, Chula's menu is a fusion of authentic Mexican flavors and innovative twists. From classic street tacos bursting with flavor to signature dishes that blend traditional elements with modern creativity, every bite at Chula's is a culinary adventure that mirrors the excitement of campus life.
4. A Menu for Every Palate:
Chula's understands that the diverse UO community encompasses a wide range of preferences. That's why their menu caters to a variety of tastes, offering options for meat lovers, vegetarians, and everyone in between. Whether it's indulging in flavorful carne asada or relishing in a fresh avocado salad, Chula's ensures that every diner finds something to savor.
5. Celebrating Local Pride:
As a part of the Eugene community, Chula's Cantina takes pride in sourcing ingredients locally whenever possible. This commitment not only supports local farmers but also ensures that the dishes are made with the freshest and finest ingredients, enhancing the dining experience and contributing to the local economy.
6. A Hub of Events and Entertainment:
Beyond its delectable cuisine, Chula's is a hub of entertainment and events that cater to the vibrant campus culture. From game nights and live music to themed parties that celebrate holidays and milestones, Chula's consistently offers exciting experiences that keep the campus buzzing with anticipation.
7. Where Food Meets Friendship:
Chula's Cantina transcends the role of a traditional restaurant. It's a place where food meets friendship, where the aroma of sizzling fajitas mingles with laughter and the clinking of glasses in celebration. Whether you're grabbing a quick bite between classes, meeting friends for a memorable meal, or soaking in the lively ambiance, Chula's creates an environment where food and community intertwine seamlessly.
Chula's Cantina isn't just a place to eat; it's a cherished piece of the University of Oregon's vibrant campus culture. With its delicious offerings, lively atmosphere, and unwavering commitment to fostering connections, Chula's has become more than a restaurant—it's an integral part of the UO experience. From its mouthwatering dishes to the palpable sense of camaraderie, Chula's Cantina exemplifies the heart and soul of campus life, enriching the lives of students and patrons alike.