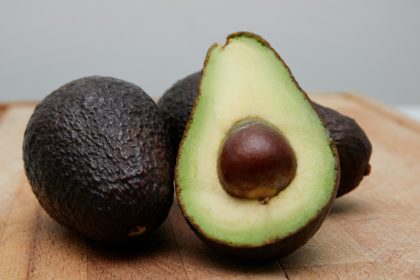 It's the unanswerable millennial conundrum: how do you keep an avocado from going brown? There are more ways than you think. Here at Chula's Restaurant and Cantina of Eugene, we always serve the freshest avocados. To do that, we've come at this issue head-on! You cut an avocado in half, use one half, and want to save the other half for later use. But how do you keep the unused half fresh and green? We have four tips that can elongate the lives of your halved avocados.
Coat with lemon or lime juice
You've probably heard that a little bit of lemon or lime juice is great for preserving guacamole, but have you tried it for whole avocados? If you take an avocado half, coat it in juice, and wrap it tightly in plastic wrap, you've got a fresh avocado for a couple more days. Due to the citric acid, the browning process is significantly slowed. This is one of the more common, well-known methods for preserving cut avocados, but there's more where that came from.
Add onions
Hear us out… onions. Onions contain sulfur, which prevents the enzymes in avocados from interacting with the air and turning brown. The easiest way to take advantage of this trick is to cut up some onion, line the bottom of a container, and place the avocado on top with the cut-side up. Then cover and store in the refrigerator. Not only will you have a fresh avocado long after you cut it in half, but you'll also have some pre-cut onions for your next recipe!
Brush the avocado with oil
Just like the lemon or lime juice trick, brushing your cut avocado with oil greatly slows the browning process. Pick an oil that doesn't have a strong flavor, something like olive oil should do the trick, and brush it on your cut avocado. All you have to do now is cover and refrigerate until you need it. The oil acts as a barrier between the avocado flesh and the air, delaying the oxidization process. Allergic to citrus or want to maintain the flavor of the avocado? Choose this method over the juice option.
Submerge in water
You've heard it before, water is life, and this statement rings true for your avocados too. Take a container, fill it almost full of water, and place the avocado cut-side down inside the container. Submersion will keep your avocado from browning for several days. Because the water completely covers each nook and cranny of the avocado, there's no chance of it meeting the air, eliminating the chance for browning for several days. This will only keep avocados fresh for a few days. But if you have avocado toast one day, you'll have a leftover avocado half for brunch the next day.
If you're like any member of our team here at Chula's, you love a good avocado. Whether you put it on toast or enjoy it in guacamole, there's no going wrong with avocado. Keep yours fresh for as long as possible with any one of these recommendations. But for the freshest ingredients of all, come into Chula's Restaurant and Cantina of Eugene. Where all of our dishes use the freshest ingredients. You're sure to enjoy yourself from aperitivo to postre.