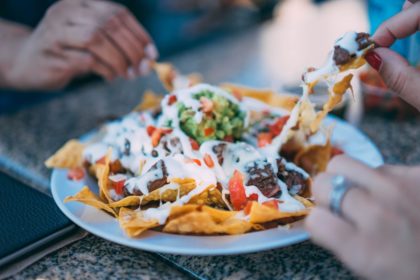 Ever forget your leftover at the restaurant or allow them to sit in the fridge unattended to for way too long? Or get stuck in a rut of reheating? Yeah, us too. That's Chula's came up with four easy ways to completely revamp your Mexican food leftovers!
1. Casseroles
Casseroles are a great option for revamping any kind of leftovers. Mix up your leftovers with some cooked pasta or rice, top with cheese, and bake at 350 degrees or until the cheese is golden brown.
2. Salads
My personal favorite with fajita leftovers. Toss your leftovers with mixed greens and additional veggies. If your meal had a lot of sauce or guacamole you may not even need to add salad dressing! Take your leftover to the next level by adding some crumbled queso fresco.
3. Soup
This works best with rice and bean leftovers. Chop up veggies and add them to a stock and allow to simmer. Add in your leftovers. Depending on the spice level of your leftovers you may want to add some hot sauce or additional seasoning. Feeling fancy? Top it with cilantro.
4. Nachos
Really spice things up by taking your leftover burrito fillings, topping some tortilla chips with it, and adding some shredded cheese on top. Pop your nachos into an oven or microwave for a quick and easy snack!
Next time you leave Chula's remember your leftovers and use these four ways to revamp them into a second delicious meal. If you have any inquiries, contact us online or give us a call at 541-246-8665.