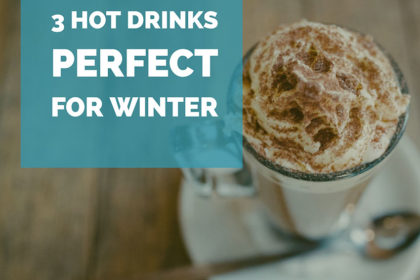 This winter, escape the cold weather by enjoying one of these three hot beverages.
These traditional Central and South American drinks are sure to keep you cozy. Or escape the cold at Chula's and stop in for a beverage at our Happy Hour.
Atole
Atole is a traditional masa based drink from Mexico. This hot beverage is best with tamales for a hearty breakfast.
Instructions
Heat 3 cups water or milk in saucepan, add 5 tablespoons brown sugar; cook and stir until dissolved.
Add 1/3 cup masa harina blended with ¼ cup warm water, one vanilla bean, a cinnamon stick, and a pinch of salt to the pot.
Bring to a simmer and continue to cook, stirring frequently, for 20-25 minutes until thickened to the consistency that you prefer.
Remove cinnamon stick and vanilla bean
Yerba Mate
Yerba Mate is an herbal tea grown in South America with tons of health benefits. For a traditional experience try this recipe with a gourd (as a cup) and bombilla (a metal drinking straw).
Instructions
Half way fill your gourd with dried yerba mate leaves
Title the gourd so leaves are to the side and pour cool water to just cover the leaves. Allow leaves to completely absorb the water
Add hot water to remaining space
Recipe courtesy of The Tea Talk
Abuelita
Abuelitas, also known as Mexican hot chocolate, are best with a late supper.
Instructions
In a saucepan, melt the two chocolate bars with ½ cup water and 2 cinnamon sticks over medium high heat.
When chocolate is melted, add the 2 cups milk, 1 cup heavy cream, ½ tsp chili powder and ½ tbs. sugar (optional), and a pinch of nutmeg. Stir until combined.
Once boiling, lower heat to medium and cook until it thickens a little. If it is too thick or sweet add more milk.